Frank Roberts Background
Biography
54 year resident of Lancaster.
Graduate of A.V High School and Community College: Cal State University Los Angeles,
(Engineering); UCLA, (Masters); CSU, Northridge (Public Administration Masters);
Nova Univ. (Doctorate).

Husband of Gail for 47 yrs ; Son Dan, Grandfather of Carson Jean
Dean of Applied Academics at A.V. College, 20 years.
Dean of the Administration of Justice and Criminology Dept., 18 years.
Teacher of Math, Engineering and Aeronautics, 15 years.
Professor of Teacher Education, UCLA/Cal Sate, 12 years.
Community Organizations
Councilman,/Mayor, City of Lancaster 1992-present.
President, Antelope Valley Board of Trade 1990-1991.
President, EAC/EDD of California 1988-present.
President, Rotary 1993.
Milestones of Flight Museum, Chairman of Board 1985-present.
Director, L.A. County Private Industry Council 1993-present.
Director, Antelope Valley Air Pollution Control District 1997-present.
Affiliations, Honors, Business Experience
Life Memberships: Blue key National Honor Society, TAU BETA PHI Engineering Honor
Society, PHI DELTA KAPPA Educational Honor Society, AIAA, IEEE.
Owner of radio/television repair shop - 20 years (Lancaster).
Amateur and commercial licensed radio operator
Single and multi-engine commercial instrument pilot.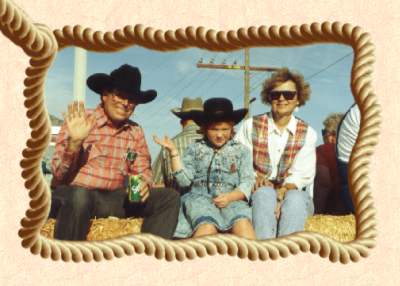 Frank with his wife Gail and their granddaughter
Carson Jean during the AV Fair parade.

Home

Background

Achievements

Endorsements


Pictures

Issues

New Jobs